The Initiative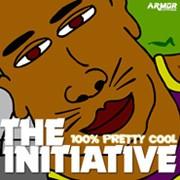 The Initiative are working class pop punk. When they play, they give everything that they've got. They have honest lyrics with real meaning and it's backed by great music. These guys are talented and they are bound to make it big some day for sure.
The thing I think I've appreciated the most about these guys since they joined the collective is the fact that they are so dedicated to what they do. They put a lot of work into this band and you can certainly tell.
Unfortunately in the world of pop punk there are a lot of people who are really fake and in the scene for all the wrong reasons. That is not the case with The Initiative. Pop punk needs more people like these guys who are willing to work for their goals and who support DIY, the underground, and their local scene. Check out their music!