John Hoffman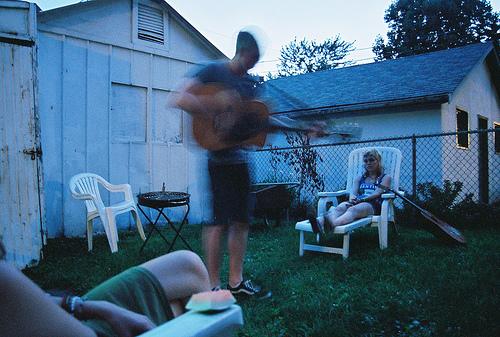 John is a pretty cool kid. He's really into DIY and most of the bands which he's in offer free downloads of their music which is always cool in my book.
John is one of those kids that can play a million different instruments and he's good at all of them.
Before renaming his solo project, he released an album through JPA and Know It All Records as Avignon. His solo stuff seems to be more of a side project while his major focus seems to be on his full band. While not worked on all that often, John's solo stuff is really good and I definitely recommend it to all who enjoy folk-punk.