Sheep(and other anomalies)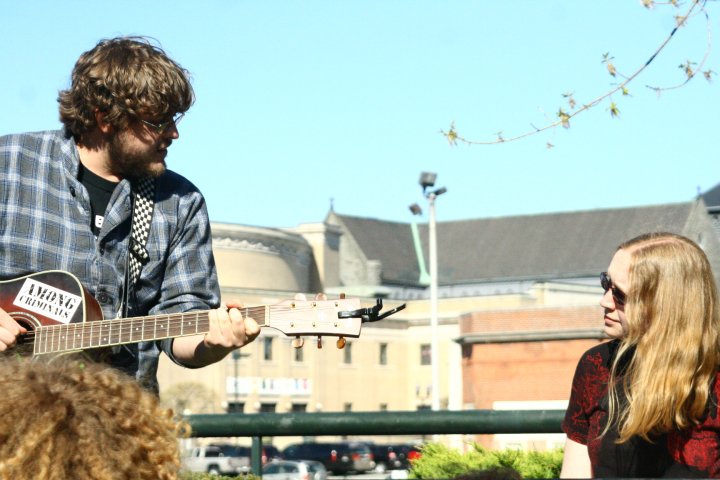 Hi, this is my band. Sometimes it's just me, sometimes it's more people. I like it better when it's more people. I have a semi-permanent piano player named Michi, who is at most of the shows when she can be. Cut her some slack though, she is a laser physicist!
We play folk-punk now, I used to play acoustic comedy punk and make techno songs. The old albums are up for free download, pretty soon the new ones will probably be too.
We play everywhere and anywhere we can, I try to make every show and if I have to cancel I try to make it up later. I will play in your living room for your cats or at a festival. I just like playing.