We Stand Up!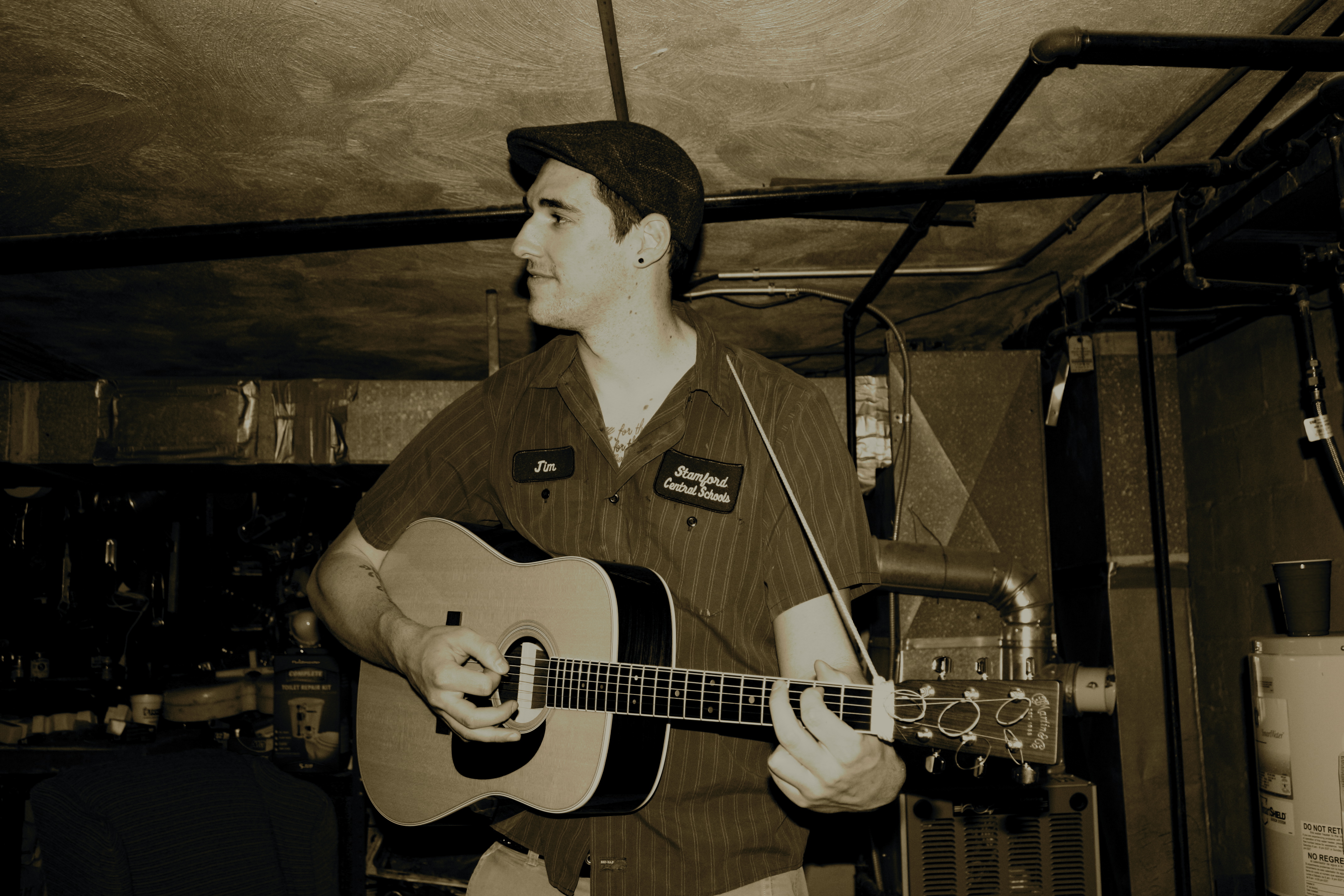 We Stand Up! is a folk punk (mostly)solo act based in Watertown, MA. I say mostly because occasionally other people appear on the tracks but mostly it's just Scott.
I met Scott at an open mic in Cambridge a long time ago which I played with my friend Chris Morrill. We both liked each other's music and I was still looking for bands for the collective so I asked Scott if he was interested and he said sure, we exchanged info and then he was off. After talking to him for a while I decided he was a cool guy and decided to have him be part of the collective. (I knew he was ok anyway though cuz he let me use his guitar at the open mic when my string broke!)
Scott is also a teacher which is very cool, I wish my teachers in high-school were folk punk singers!
It's pretty hard to find any information out about We Stand Up! except directly through us and even then it's a bit difficult. I do my best to spread the word and the music because it's very good. The Demo and latest CD is free to download, it's also available in hardcopy.